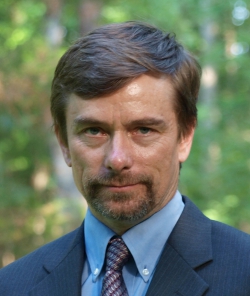 THOMAS E. FULGHUM
Thomas is Board Certified as a Specialist in Immigration Law by the Board of Legal Specialization of the North Carolina State Bar.
Thomas is the Chairman of the Immigration Law Committee of the Board of Legal Specialization
Thomas has represented clients before USCIS adjudication officers, in Immigration Court, and before the Board of Immigration Appeals, and in federal court.
Thomas also practices criminal defense, and has represented clients in state and federal courts and before the North Carolina Court of Appeals. He is admitted to practice before the Supreme Court of North Carolina and in both the Middle and Eastern Federal District Courts of North Carolina.
Thomas is fluent in Spanish.
Thomas has received a First Tier ranking in the Raleigh area in Immigration Law by U.S. News – Best Lawyers® for 2017.
Thomas was named the Best Lawyers' 2016 Raleigh Immigration Law "Lawyer of the Year."
Education
Duke University School of Law, J.D. with Honors, 1998
Moot Court Board
Co-Founder of the ACLU's Duke Law Chapter
President of Prisoner Rights Project
University of Arizona, B.A. with Honors in English Literature, 1995
Phi Beta Kappa
Clinical externship with Tucson Ecumenical Council for Legal Assistance (Central American Refugee Aid Agency)
Experience
Private Practice - 2003-Present
Assistant Public Defender, Orange County, NC 1998-2003
Professional Associations
American Immigration Lawyers Association (Chair, Carolinas Chapter, Unauthorized Practice Committee)
North Carolina Bar Association
American Civil Liberties Union
Recent Presentations and Talks
Trends in Enforcement Against Alien Criminal Defendants: Durham County Criminal Defense Bar, May 3, 2007
Immigration Update: North Carolina Academy of Trial Lawyers Convention, June 18, 2007
Unauthorized Practice of Law: Duke University School of Law Immigration Law Class, 2007-2011
Charla sobre Inmigracion (Talk about Immigration), Iglesia Hispana Emanuel, Durham, NC, December 5, 2007
"Unlicensed Practice of Law Puts N.C. Immigrants at Risk," N.C. Advocates for Justice Trial Briefs, June 2009
Notarios, UPLers and Other Unsavory Characters, American Immigration Lawyers Association Annual Conference, Las Vegas, NV, June 5, 2009
"Battling Against Notarios: Waging War Against the Unlicensed, Unqualified, and Incompetent," Immigration and Nationality Law Handbook, 2009
"The New Provisional Waiver Program," El Centro Hispano, Durham, NC, February 22, 2013
Intensive Immigration Training for Public Defenders, Raleigh, NC, September 6, 2013
"Consumer Protection in Immigrant Communities in North Carolina," US Citizenship and Immigration Services, Raleigh-Durham, North Carolina Field Office, March 20, 2014
Regional Training for Indigent Defense: Preparing for Convictions, November 4, 2016
2017 Annual Contractors and Assigned Counsel Training, "Immigration Enforcement Primer for Criminal Defense Attorneys," UNC‐Chapel Hill School of Government, June 23, 2017
---

Please call us or contact us via email to schedule an initial consultation.
Download a vCard of our contact information.